Back To Blog
Making a choice of which is the best garage door opener for you and your home depends a lot on your own preferences. You may find some of the products overtly noisy or un-alarmingly quiet. They may seem far too cumbersome and bulky for some, and overly modern and streamlined for others. Sometimes they could seam suspiciously cheap or offputtingly expensive - and in this day and age, unacceptably basic or unfathomably complicated. They could perhaps even be tediously slow in comparison to your hectic lifestyle or unnervingly quick and powerful.
Whatever your preferences are, we offer you the three most sought after types of garage door motors that will do the job exactly how you want it done.
From Belt Drive to Screw Drive Openers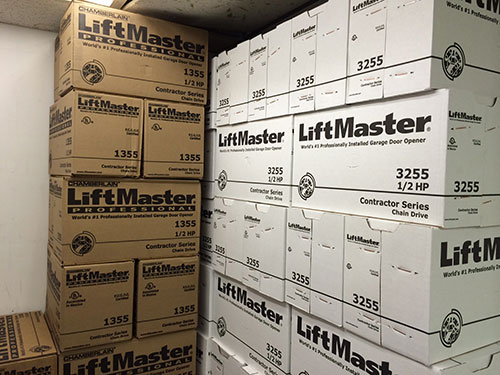 If you're looking for something relatively silent over something sturdy and powerful, consider purchasing belt drive openers. These are considered the best ones for private homes in quiet neighborhoods, as they won't disturb your neighbors when you come back home late or leave early in the morning.
Screw drive openers are slow but sturdy and reliable. Their parts are relatively easy to replace and they are easy to maintain. They also take up very little space with their sleek designs, which tend to not stand out as too much of an eyesore.
Chain drive openers are strong and reliable, but you will know it's there when you use it. They are good for heavy entries but require careful maintenance. Chain driven lifting is an age old method, and thus a trusted one. They offer speed at the price of silence, but then they could act as a good alarm as well – as they are considered to be the loudest opener type.
You can also accessorize the systems with backup batteries, wall pads or motion sensors. You can link them up to the web and get smart phone capabilities for them as well. Our company stocks these products which are supplied from quite a few high quality manufacturers who are giants in the industry and produce fantastic parts and accessories. We also have a massive selection of different types of remote controls, singular and multi-functional, to suite your home improvement needs.
Hopefully we've given you a better understanding of the kinds of garage door openers you could have us install in your home. Each one has its advantages and can suite whichever variety of preferences you tend to have.